Disney+ is upon us and so far I have been absolutely drowning in multitudes of content that I feel I have to set up a spreadsheet schedule in order to be able to wrap my head around how much content there is . However, there was never any question as to what to watch FIRST, because alongside Disney's sizeable catalog of past films and tv shows, Disney has provided a few original offerings created specifically for the streaming service. Now the original content mainly consists of crowd-pleasing general content, however the newly launched streaming services flagship title managed to find itself onto my most anticipated content for the fall season. The Mandalorian, a completely new story within the Star Wars universe that takes place after the events of "The Return of the Jedi". The show is helmed by Jon Favreau, the current golden boy of Hollywood and star Pedro Pascal as the titular Mandalorian. Over the last few years I have experienced what I consider Star Wars fatigue, Disney has had an apparent hard on for creating Star Wars content that is easily digestible and relies heavily on nostalgia of the original trilogy in order to gain fan interest. This is exactly why I have felt uninterested in Star Wars of late, it was either all about the Skywalker story or were intended to setup past events from Star Wars history. However, the winds of change are here with The Mandalorian. Which from the start was billed as a new perspective in a universe that we have only ever seen a small portion of, at least in the current Star Wars canon, yet despite this exciting new premise there was a little bit of a shadow in my mind about how the show would turn out. I had a shred of suspicion that Disney would take the easy route and cobble together some low budget piece that's merely intended to function as an advertisement for Disney +. Gladly after taking the time to sit down and watch the first episode, the true craftmanship behind it has begun to reveal itself.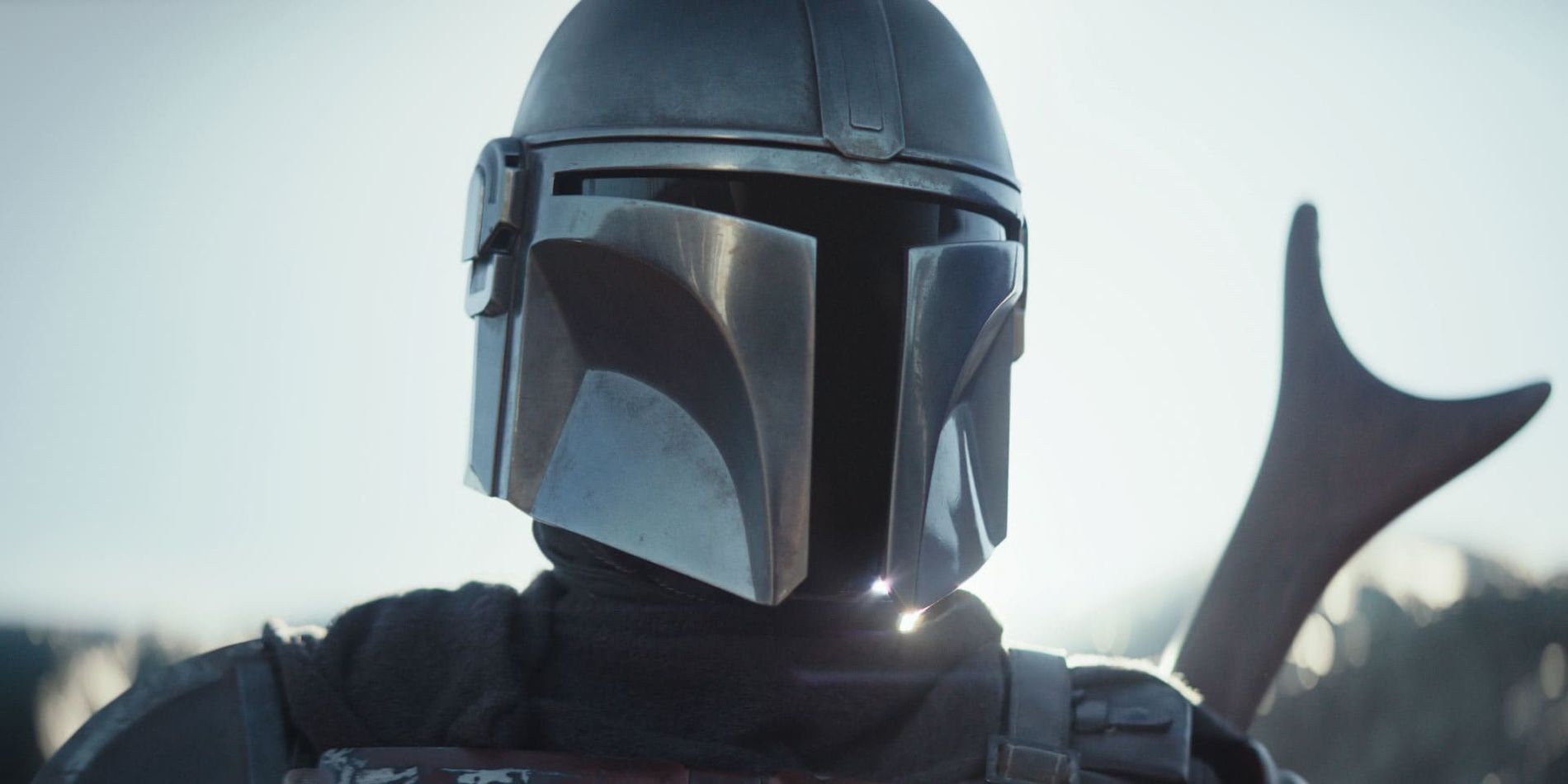 The opening sequence of the Mandalorian is perfectly orchestrated to prepare viewers for the season ahead, every element of it is put in place for a reason and it all comes together to create something exciting. Its violent, its brutal, and its quick. It sets the tone for the world, one that is atmospheric and emphasizes that this is a much different Star Wars than we are used to receiving. Here in the Mandalorian, we trade jedi for bounty hunters. Very quickly we began to get an idea for our protagonist within this opening sequence, no nonsense, precise, capable of doing a job and ensuring the job gets done. This is the foundation for Pascal's character, the unnamed Mandalorian, a foundation that is built upon and elaborated throughout the episode, where we get to naturally see his character portray different aspects of himself. The character design for the Mandalorian was crafted to send a message, its intimidating, its sleek, it's the pure essence of what you would expect a cold hearted bounty hunter to look like, it's a first impression that is supposed to strike fear into whoever faces him, while also giving fans a icon to praise and root for. Yet throughout the episode this image starts to be slowly peeled apart revealing different pieces of just what makes the Mandalorian tick, in natural ways, ways that slowly starts to make you care for him despite his face value appearance. It was a very smart way to introduce us to who we will be accompanying on a journey for the next seven episodes. The accompanying cast is just as lovingly crafted as the titular Mandalorian, each who possess their own nuances and unique traits that make just about all of them memorable in some way or another.


This first chapter had a run time of around 35 minutes, and it is quite a slow burn throughout its runtime. However not a moment was wasted with this episode, every second was dedicated to building the world around the story, building characters and at times offering exciting action set pieces that fans of Star Wars will be eager to see. This slower pace is a welcome one, because it means the creators have a story to tell and know how to tell it.  Luckily, they appear to have a sizeable budget to bring their vision to life because the production value is impeccable, the costume designs feel uniquely Star Wars, the set pieces have a major motion picture quality to them. It's clear that Favreau was given a blank check to bring his teams vision to life. While the episode is by far a much better time than I expected it to be, there is a singular negative that I can throw at it. While its clear that no expense was sparred to bring this vision to life, from the music to the set design, it appears a when it comes to the visual effects there could have been just a little bit more thrown their way. A handful of the effects look off and slightly unappealing, however they are never bad enough to pull me out of the experience because everything surrounding them completely exceeded my expectations of what this show could be.


In the end, Favreau's Spaghetti western inspired star wars show is on track to become something truly unique in a franchise that I was on the verge of giving up on. There is a lot to love here, and there is no doubt in my mind that fans of Star Wars will absolutely adore this first chapter in a new story. If you aren't a Star Wars fan but are looking for an engaging original series from Disney+ well this is it, and accompanied with a pool of previous Star Wars content, maybe those of us who aren't fans might be converted by The Mandalorian.